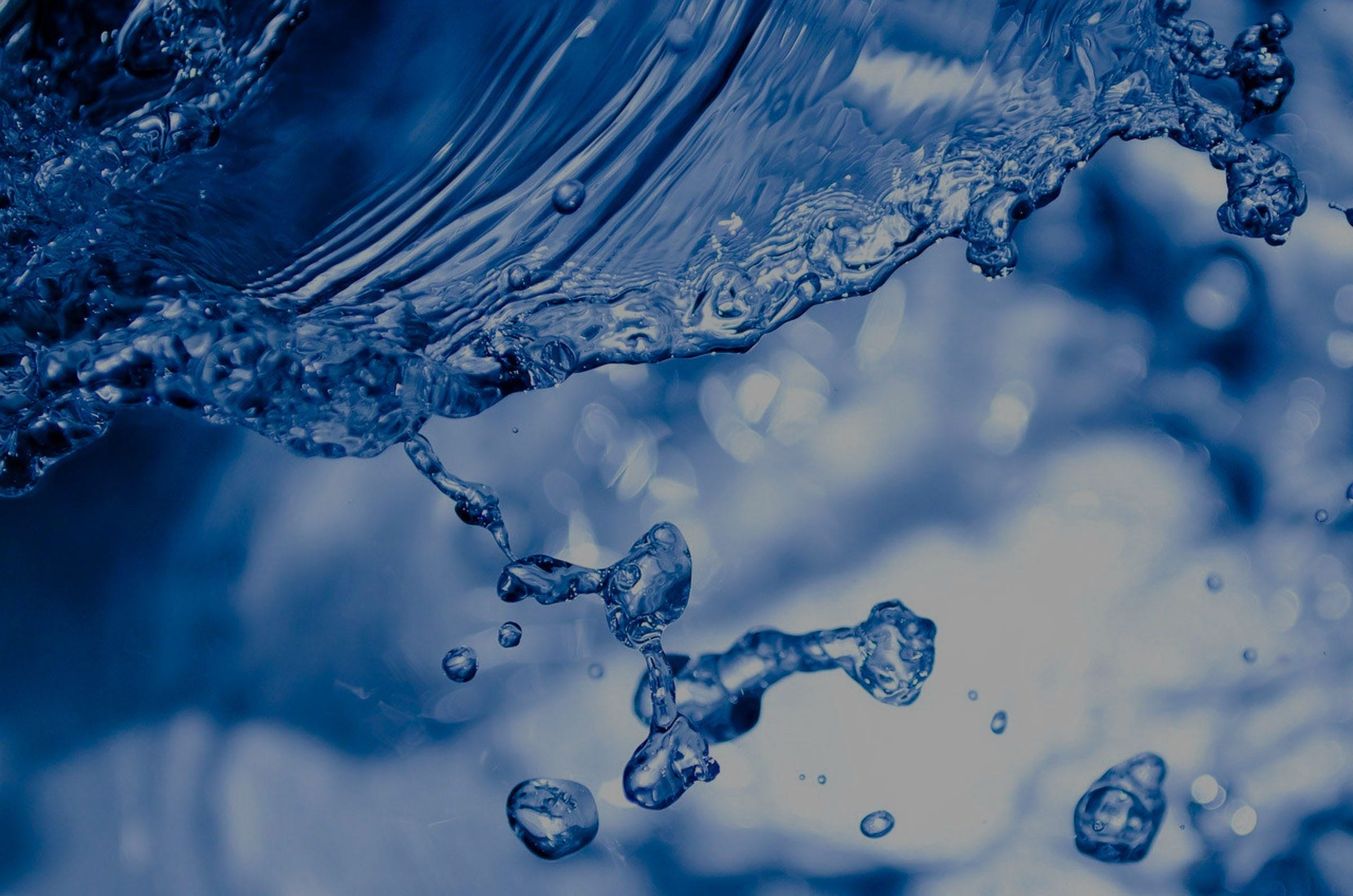 LEGIONELLA & PSEUDOMONAS
Whether in water systems, ventilation and cooling systems, in hotels, hospitals, kindergartens, schools, retirement homes, residential homes, apartment buildings, cooling towers, cooling systems etc., our cleaning products, suitable devices and our long-lasting experience ensure a successful removal of legionella and pseudomonas.

Deposits, such as limescale or biofilms, should be removed prior to disinfection because cleaning is always carried out before disinfection. Only clean systems can be properly disinfected.

Our specially formulated cleaning agents remove deposits gently and efficiently. Microorganisms, in particular legionella pneumophila ("legionella") and pseudomonas aeruginosa ("pseudomonads"), are successfully destroyed by the appropriate disinfectants.

You can find out more about removal of legionella here.
DISINFECTION
Depending on your needs, we deliver the appropriate disinfectants, such as chlorine, chlorine dioxide or hydrogen peroxide. We are the national distributors of the multi-component disinfectants from Sanosil Service GmbH, whose effective results are based on the combined main components of hydrogen peroxide and silver.
Note: Use biocides safely and always read the label and product information before use.
PIPELINES
Deposits on pipe walls, like e.g. lime, can hinder or even prevent the transport of liquid media (heating water, hot water, drinking water, cooling lubricants, etc.) to various systems and equipment (heat exchangers, cooling towers, CNC milling machines, injection molding machines etc.) and must therefore be removed at regular intervals to avoid loss of efficiency or even total failure. The rough deposit surfaces also offer ideal conditions for pathogenic microorganism (such as legionella).
Our specially formulated cleaning agents remove deposits gently and efficiently to repair existing pipelines or to prepare pipelines for their initial commissioning.

Air-water flushing of pipes
This special cleaning process is used to increase or restore the flow rate and functionality in drinking water supply lines, pump pressure lines and heat exchangers.
SWIMMING POOLS & PONDS
Swimming pools and ponds are sensitive ecosystems and require special care. Sanosil® cleaning agents reliably and gently remove bacteria and germs from the pool, pump and pipes using an innovative operating principle.

A Sanosil® product line specially developed for sensitive water areas also reliably reduces algae growth and biofilm formation in ponds without damaging the fish population.

Due to the additional release of oxygen in the water, these products are particularly gentle and can therefore be used without worries.
TANKS FOR DRINKING, SERVICE AND PROCESS WATER
Biofilms (layers of dirt formed by microorganisms), hardened deposits, deposits due to a high (bacteriologically fixed) iron content, blockage of outlet fittings due to detached deposits or biogenic sulfuric acid corrosion are well-known problems in drinking, industrial and process water tanks.

Our specially formulated cleaning agents remove deposits efficiently and gently. Depending on the surface and soiling, we have alkaline, neutral and acidic cleaning and disinfecting agents in our portfolio, which successfully destroy microorganisms.
CHEMICAL REGENERATION OF WELLS
Ochre or sintered deposits in well pipes, filter slots, gravel filters as well as in adjacent loose or consolidated rock can lower the performance of the well.

The combination of hydromechanical and chemical regeneration has proven successful in practice. First, the well can be precleaned mechanically by brushing or low-pressure flushing. With hydromechanical regeneration, an artificially increase in the flow rate and pressure of the water is used for cleaning. Chemical regeneration involves uniformly distributing the appropriate cleaning agent in the well in order to dislodge deposits in deeper layers.

Our specially formulated cleaning agents remove deposits gently and efficiently. Microorganisms are destroyed by the appropriate disinfectants. Lime, iron, manganese, biofilms, etc. are no problem for our specially formulated cleaning agents.
ACCREDITED SAMPLING AND ANALYSIS
We offer the extraction and handling of drinking and environmentally relevant water in accordance with ÖNORM B 5019, ÖNORM B 5020, ÖNORM B 1921 as well as ÖNORM EN ISO 5667 and VDI 2047. If necessary, accredited drinking water samples can also be taken.
CUSTOMIZED SOLUTIONS
In addition, GMG Vertriebs GmbH also offers solutions that are individually tailored to you and your requirements. Based on analyses, know-how and decades of experience, we develop an exclusive concept for your specific needs and make you a suitable offer. Contact us for your individual request.


Sanosil-Service Center Austria
GMG Vertriebs GmbH is the Sanosil Service Center in Austria and sells all products from Sanosil Service GmbH (Germany) nationally. For more information, please contact us directly or visit the Sanosil website.